Mariela Cruz in Dubai
October 13-17, 2022
NILAYA HOUSE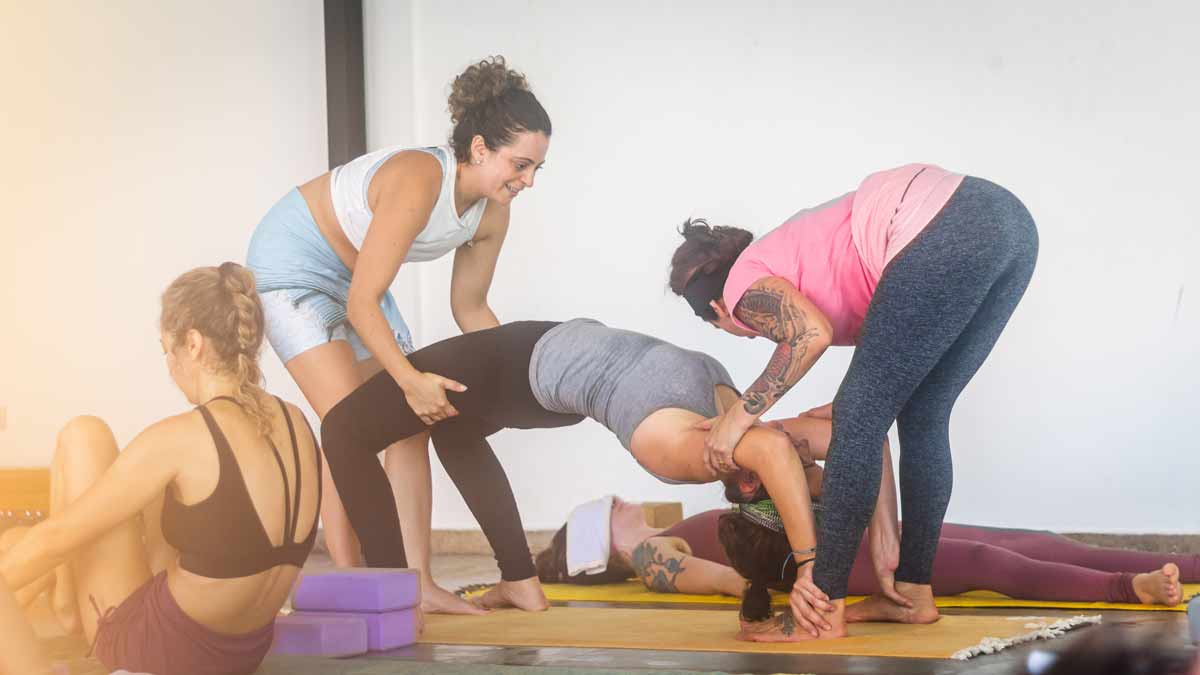 Programme
Thursday October 13
Community Lecture: Awakening of Consciousness 
We all have the desire to be happy and free. Yoga is the tool to awaken our deeper self and expand perspectives about ourselves and this life. Open to all students of yoga.
7:00-8:30pm
AED25
Friday October 14
Yoga Philosophy Lecture: Principles of Ashtanga Yoga
4:00-5:30pm
AED150
Saturday October 15
Mysore class – Suitable for regular Ashtanga yoga practitioners
6:00-8:00am
AED150
Asana Clinic – A review of the correct alignment of the surya namaskars and standing postures
10:30am – 12:30pm
AED250
Backbends Masterclass – An enquiry into the bliss of letting go
3:00-5:00pm
AED250
Sunday October 16
Mysore Class
6:00-8:00M
AED150
Asana Clinic – key primary series postures
10:30am-12:30pm
AED250
Inversions Masterclass – An exploration of the subtleties of changing our point of view
3:00-5:00pm
AED250
Monday October 17
Motherhood & Pregnancy for Ashtanginis
10:30am – 12:30pm
AED150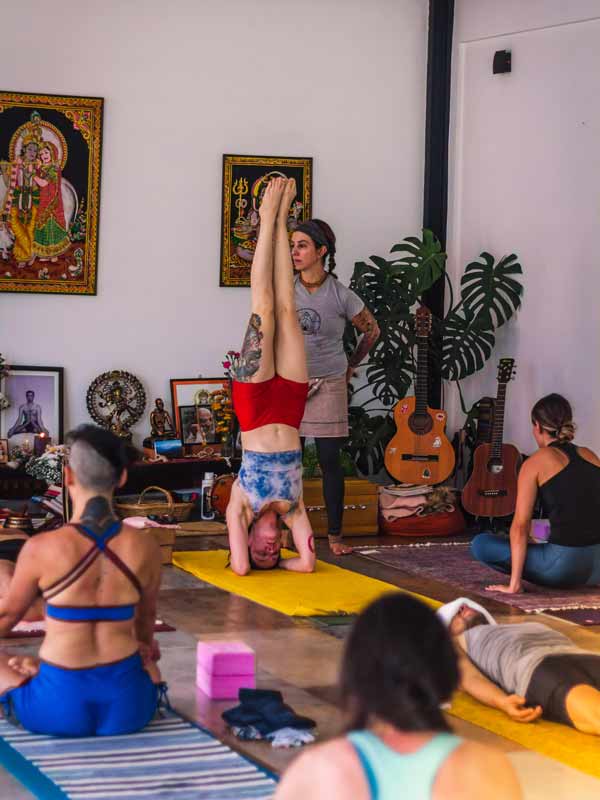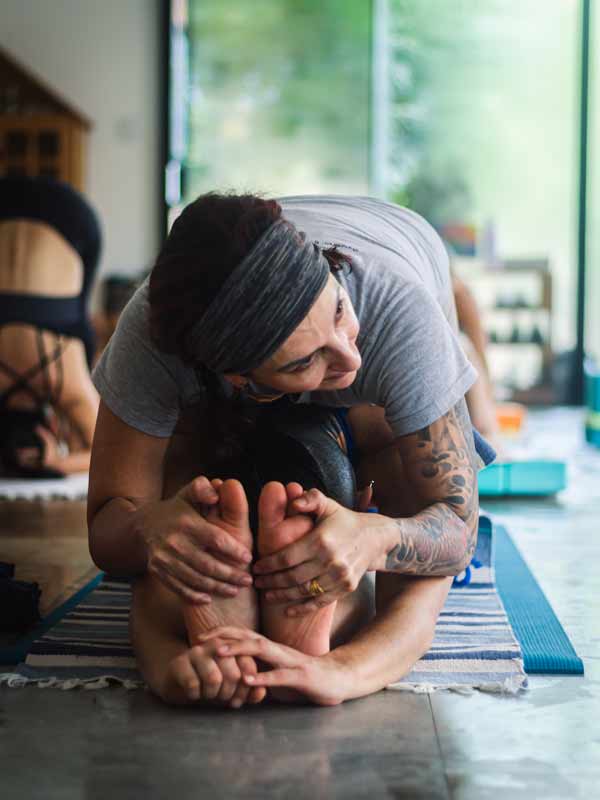 PRICING
All Friday, Saturday & Sunday classes – AED1250
Otherwise see individual pricing above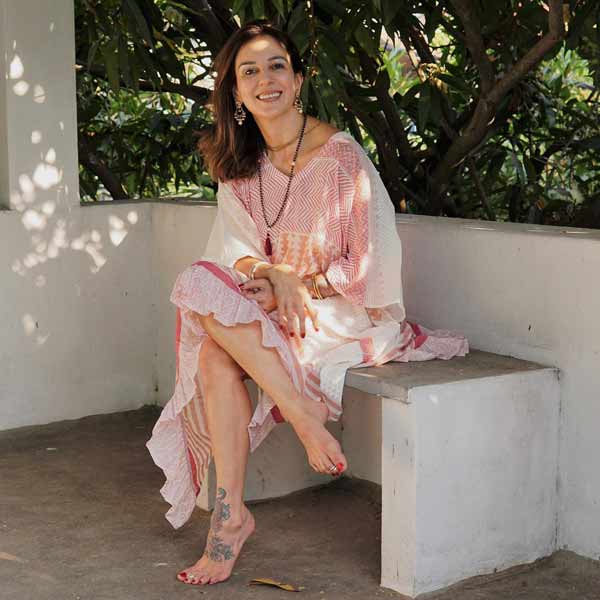 Mariela has been a devoted student of Sharath Jois since 2003 and is currently studying the Advanced B sequence with her Guru. She has also assisted him in the shala and feels supremely blessed to be a yoga student for life.
Originally from Costa Rica, Mariela has lived in India since 2017. Mariela is a lawyer by profession and was appointed the Costa Rican Ambassador to India 2016-2018. She has a profound love for the land of spirituality that has given her so much in all senses.
Mariela is also the mother of Hernan, Adriana, Ariel, Gabriel, Gael, Theo and Matias. Her children are her daily inspiration for her Sadhana.
She believes we can be the change we want to see in the world and all is coming with daily practice for a long time done with devotion and gratitude to our teachers.
Menstrual Cycle Awareness
for Yoga Practitioners
WITH NEW FERRIER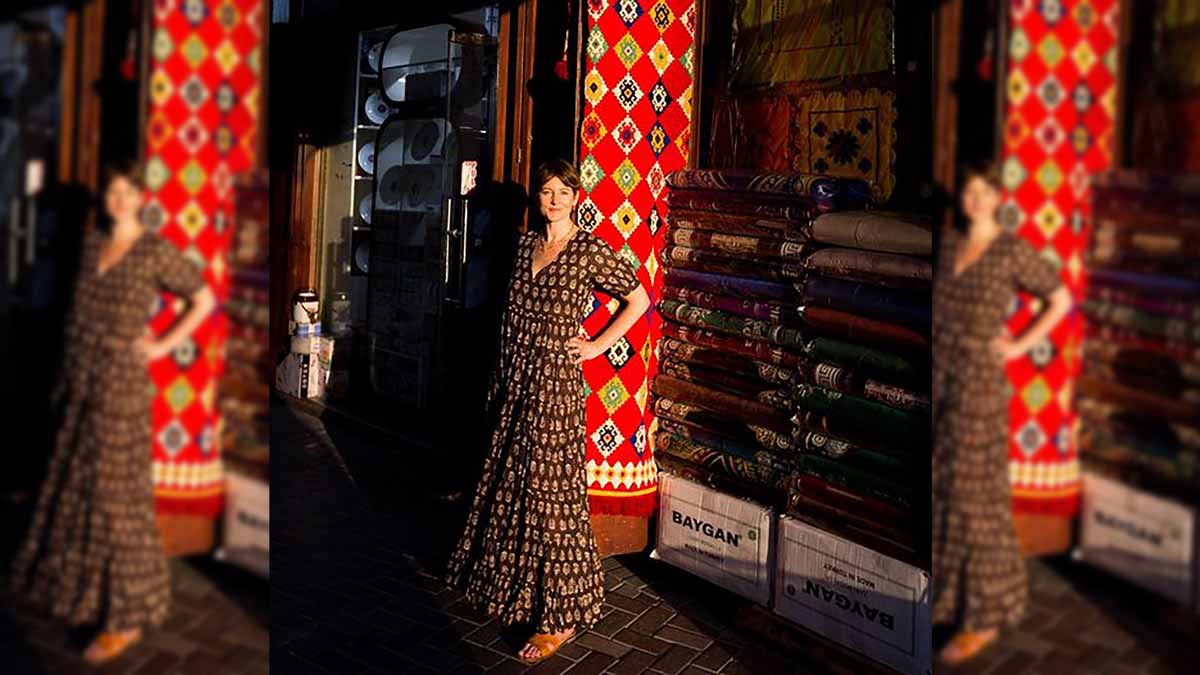 Sunday September 11
2:00-3:30pm*
AED150 for lecture only
AED250 for lecture and restorative yoga class (3:45-5:15pm)
Proceeds from this lecture will be donated to Yoga Gives Back and The Pad Project, who are working with women and girls in India, to remove stigma associated with menstruation, provide them with affordable sanitary wear as well as microfinancing for women to make and sell their own pads. 
​Join Nea for a workshop on cultivating a close and loving relationship with your menstrual cycle.
Honouring our monthly blood flow and other stages throughout menstrual cycle can;
– release negative emotions of shame and self-hate
– reduce menstrual pain and "PMS" symptoms
– assist in a smoother transition to per-menopause/menopause
– half develop genuine self-love and acceptance
– heighten intuition and spiritual connection
This session is specifically for female yoga practitioners, as it will also address how to adapt asana practice throughout the cycle.
Students attending are also encouraged to stay on for a restorative yoga practice (menstrual cycle sequence) with Nassima.
3:45-5:00pm.